Premium Resilient Textured PVC Non Skid Tape, 2" Wide
|
UPC:
5700321400
Free Shipping Available:
We offer free shipping for orders over $150 within the continental U.S. (excludes Hawaii, Alaska, & PR)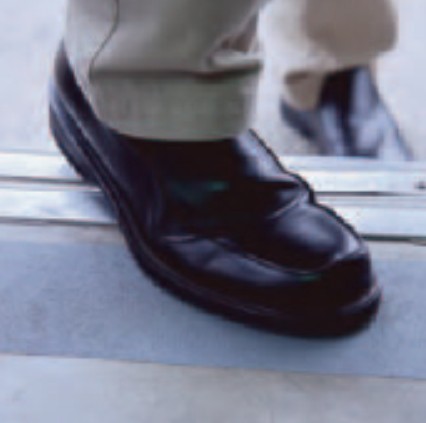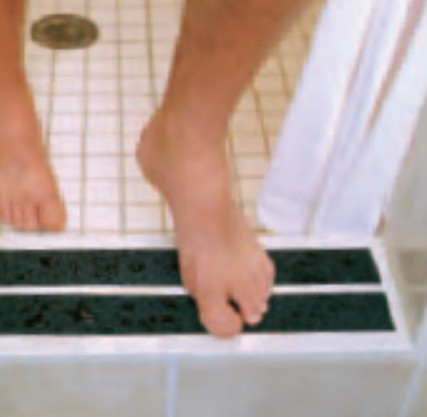 Premium Resilient Non Skid PVC Textured Tape works great in the office, plant, locker room, or areas with bare foot traffic. Our Resilient Textured PVC grip tape product is not like bath products you would see at hardware stores. The surface of the anti skid tapes has a deep embossed traction that will perform in heavier duty applications, while still being comfortable for bare foot traffic.
We recommend this product in office environments and light industrial plant use. It can be easily cleaned and will not trap dirt the way normal grit products can. Can easily mop surface. Check out our other great Hazard Warning Tapes here.
Color choice; Black & Gray.

If you are looking for a quality and safety compliant non slip tape at the most competitive price, look no further! Low 2 roll minimum order at this price.